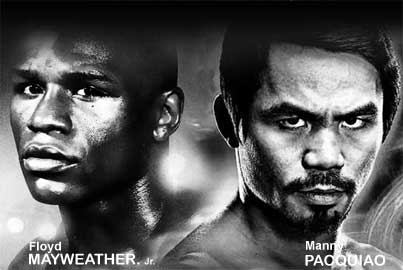 Finally, there's a date for the
Pacquiao vs. Mayweather megafight
. It is scheduled on March 13, 2010. Both of them agreed to that and you know why? Its because of the $25 million share for both of them, win or lose. That's right they have the big bucks already and its guaranteed. Since a lot of fans around the world is expecting it, it will be a tremendous fight and will be the richest fight ever. However, the arena where Pacquiao and Mayweather will be fight is still under negotiations.
More of this fight update later when I find time to update this site. I am still busy with things such as the
oes tsetnoc competition
and other stuff. For now, all I could say for Pacquiao, you can do it man!