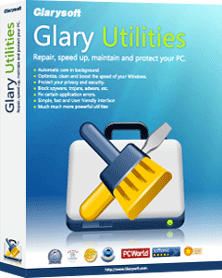 There's a lot of tools or software online that you can utilize to fix your system. One of them is the Gray Utilities. It let you easily fix some problems on your PC with one single click and let you improve the performance of your operating systems by tweaking some of the configuration of the system. It is also a good tool for cleaning the system for spyware and disabling unnecessary programs that runs on the background. It is lightweight and runs faster in smaller size memory PC. Vista is supported by these system and optimized the system well to run much faster on minimal hardware specifications.
If you are interested with this tool, you can visit
Gray Utilities
for more information or to order for it or use it in 30 days trial. You can download it for free on the box image.
Don't worry I tried it myself and really find it very useful. You can read some of the detail features of this PC utility here:
Optimize Windows Vista Performance with Utilities
.